Sleep Better Tonight
Stress Less Tomorrow
Magnesium Lotion Shop is Featured On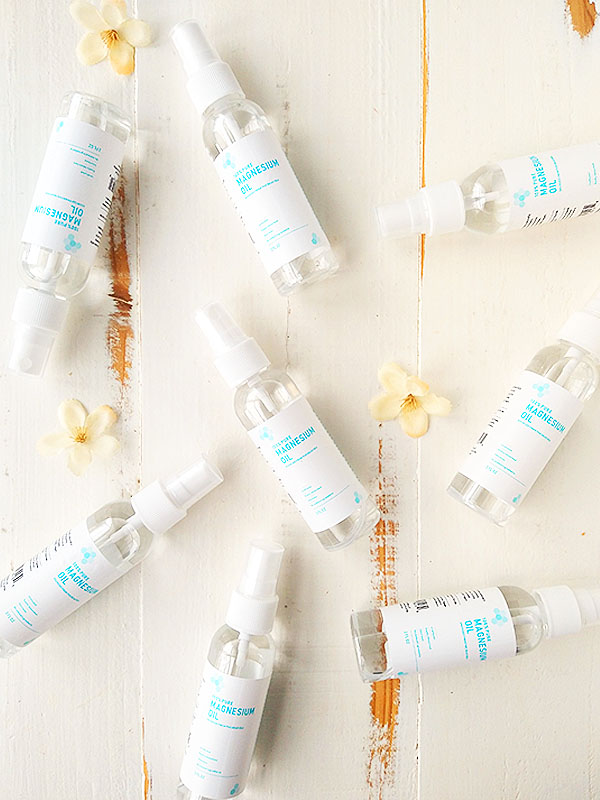 Are you magnesium deficient? 
Do you have trouble sleeping… either falling asleep or staying asleep through the night?
Do you struggle with mood disorders… like stress or sadness or mood swings with your monthly cycle?
Do you experience muscle discomfort… including cramps, spasms, stiff joints, or frequent headaches?
Do you feel a lack of energy… feeling sluggish and tired as the day goes on?
Our body needs magnesium to process over 300 basic functions. When we are magnesium deficient, we struggle with sleep, get stresssed easily, have increased mood swings, or feel more tired than usual.
Because our body cannot build up and store magnesium, it's crucial we replenish what our body uses on a daily basis.
Introducing a Lotion that Nourishes Your Whole Body
Magnesium lotion is the most effective way to increase levels of magnesium in the body. It contains a form of magnesium that is most easily absorbed. Because the lotion is rubbed onto the skin, you eliminate potential digestive discomfort.
One teaspoon contains approximately 50 mg of magnesium, helping to restore healthy magnesium levels.
With continued use, magnesium deficiency (something two-thirds of the population suffers from1) can be eliminated, resulting in tremendous long-term health benefits.2
Magnesium has over 50 health benefits and supports over 300 functions in the human body. The typical diet does not contain enough magnesium, and restoring healthy magnesium levels can play a major role in disease prevention and overall health.3
No matter who you are, magnesium lotion can improve your life.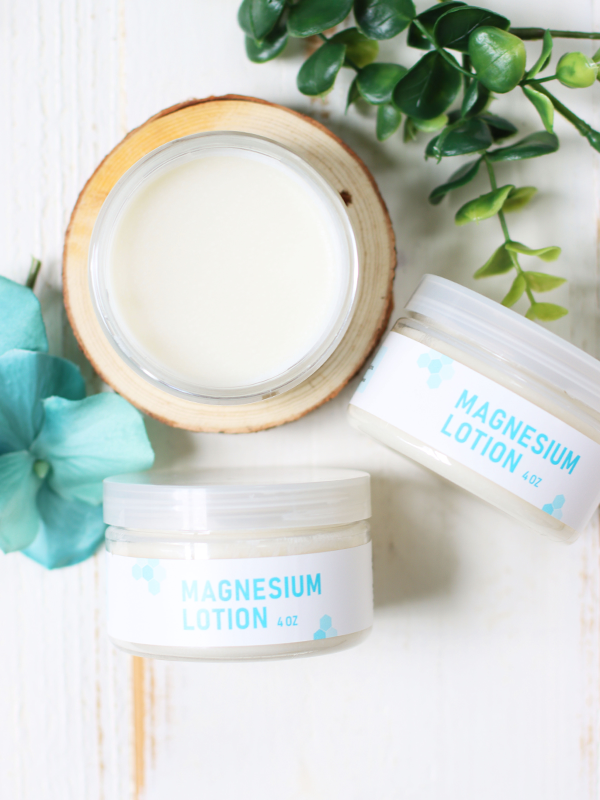 "Thank you, thank you, thank you! This has been a game changer for me in only the few days I've had it! My legs thank you and I've gotten some great sleep lately. Customer for life!"
– Stacy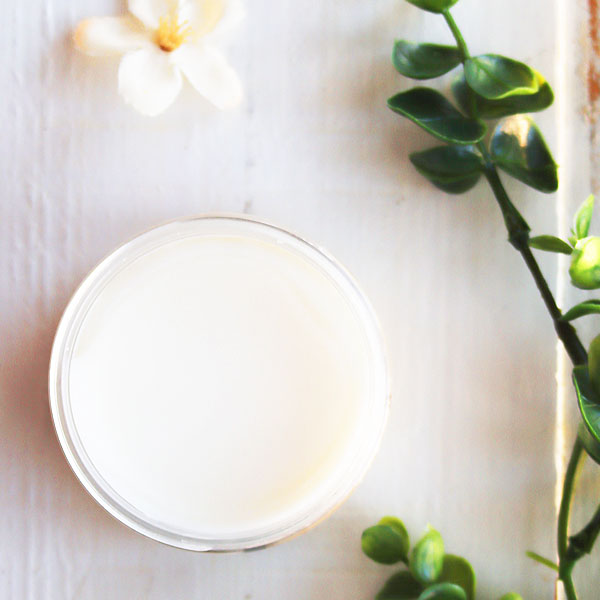 ORIGINAL
Unscented magnesium lotion with just 4 simple yet effective ingredients.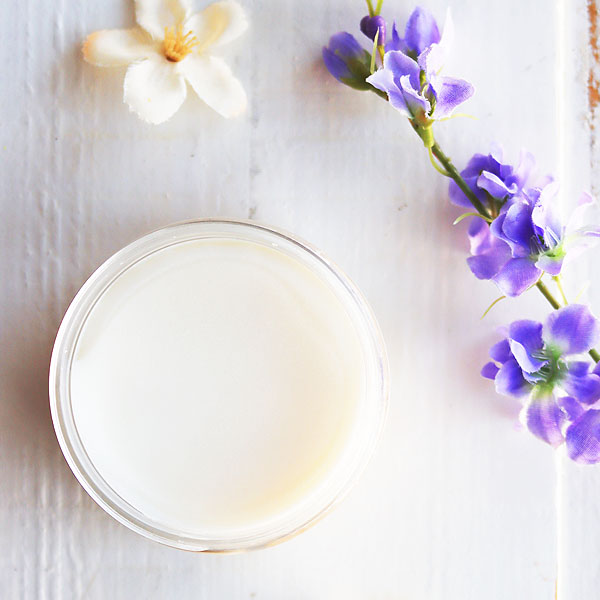 LAVENDER
Magnesium lotion, lightly scented with a hint of calming lavender.
"I've used this for a couple months and think it's fantastic. I apply it to my shoulder and neck area at bedtime, or anytime those areas feel tight or sore. Also, I use it to help calm nerve pain in one of my legs. It helps alleviate all those symptoms quickly, and seems to deepen my sleep, too, which is a very good thing."
– Eileen H.
There are many types of magnesium supplements available, but some have a laxative effect, some aren't easily absorbed into the body, and many can cause upset stomachs and digestive discomfort.
However, magnesium lotion is the most effective way to restore healthy levels of magnesium in the body.
It's absorbed through the skin and into the blood stream without any negative side effects. In fact, studies have shown that applying magnesium lotion to your skin will boost levels of magnesium in the body better than oral supplements.
You get all the benefits of magnesium – better sleep, less stress, less sadness, more energy, improved digestion, less stiffness, and stronger bones – by simply rubbing a small amount of magnesium lotion on your skin before you go to bed.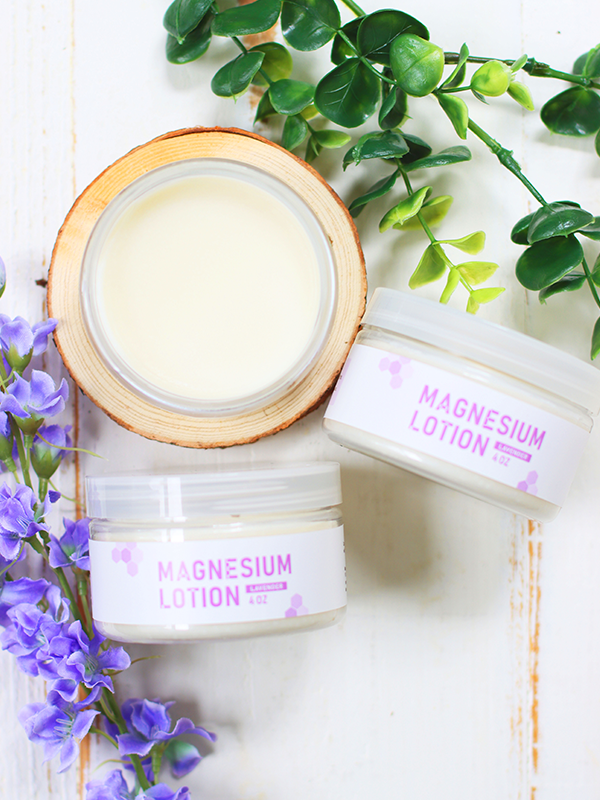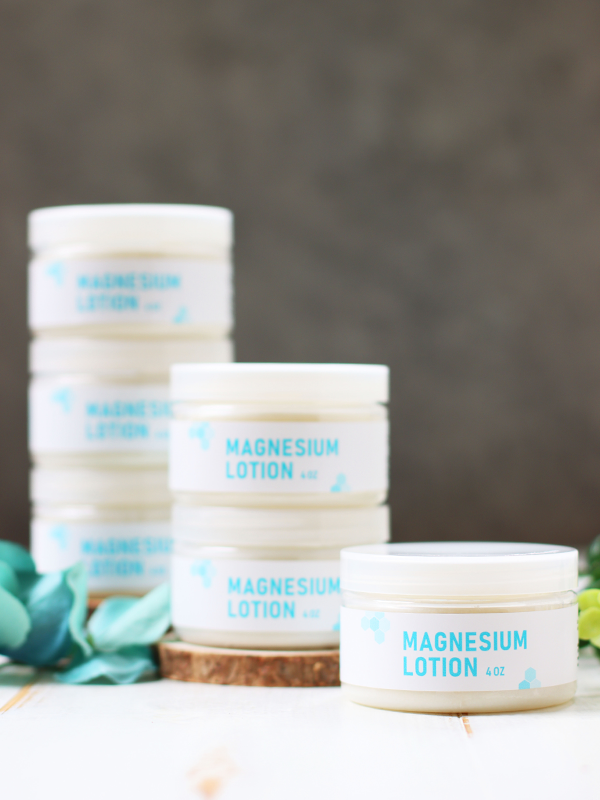 Hand-crafted in Small Batches
We take pride in our product and care about what you put on your skin. That's why our magnesium lotion contains just four simple and effective, 100% all-natural ingredients: magnesium oil, apricot oil, mango butter and beeswax.
With a semi-hard texture similar to a balm, magnesium lotion warms in the palm of your hand and absorbs quickly into your skin.
Stress less, sleep better, and nourish your whole body, without harsh chemicals and harmful preservatives.

"I was skeptical buying this, despite awesome reviews. I struggle with insomnia, migraines, and leg pain due to a neurological disease. My high school daughter struggles with insomnia and we tried essential oils and melatonin and nothing worked. So I bought one for each of us. The first night I slept like a log and so did she. We figured it was a just a mental thing we told ourselves. But we have now been using it for weeks. We both are addicted! We both sleep so well, I sleep with less pain waking me up in my body, and best of all my blood pressure has lowered and migraines have massively improved. I am a believer and have sent a screenshot to family members to GO BUY!"
– Melissa
"I bought this for my mom, who has restless legs at night. She has used it the past three nights, and her legs have been great, which she says is amazing. I also have been using it on my four year old, who often gets leg cramps at night, which we attribute to "growing pains" or more exercise than usual. He has not had any trouble with his legs on the nights we use the magnesium lotion. Thank you! We really appreciate you offering this product!"
– Amy
"I admit to being skeptical that a topical application of magnesium could help my restless legs–but I knew that ingesting magnesium supplements didn't help. I don't have restless legs every night, but when I do, it ruins a whole night's sleep. I'm 82 years old, and social security is our only income, so spending money on a product I was skeptical about made me nervous! But I finally decided to give it a try. I used it for several nights and had NO restless leg problem–was still skeptical that it was actually the lotion that helped, so stopped using it, to see what would happen. A couple nights later, the restlessness recurred, so I got up, applied the lotion, and went back to bed. Legs still restless–for about two minutes–lol. Then the restlessness stopped and I dropped off to sleep! Now, I'm convinced!"
– Jo
Contact Us
Have questions? Want to share your thoughts? We love hearing from our customers! Send us a note and tell us what's on your mind.