"I'm a huge fan of this lotion! I've tried it all to get a good night's sleep and this has made a big difference!!"
-Jessica
Magnesium Lotion (Original)
Prevents restless legs and cramps
Promotes more deeper, restful sleep
Contains 250mg pure Zechstein™ magnesium per teaspoon
Won't make your skin burn, tingle, or feel itchy
Non-greasy formula
$24.97 — available on subscription from
/ month
Add item to cart to adjust quantity and subscription settings.
Calm… When you need it.
Use our magnesium lotion to help promote a little extra peace and calm in your day time or night time routine. Whether you use it during a stressful day at work, or before bed for a more restful sleep, our lotion was created with you in mind. It's all yours in a convenient squeezable tube, perfect for applying on the go.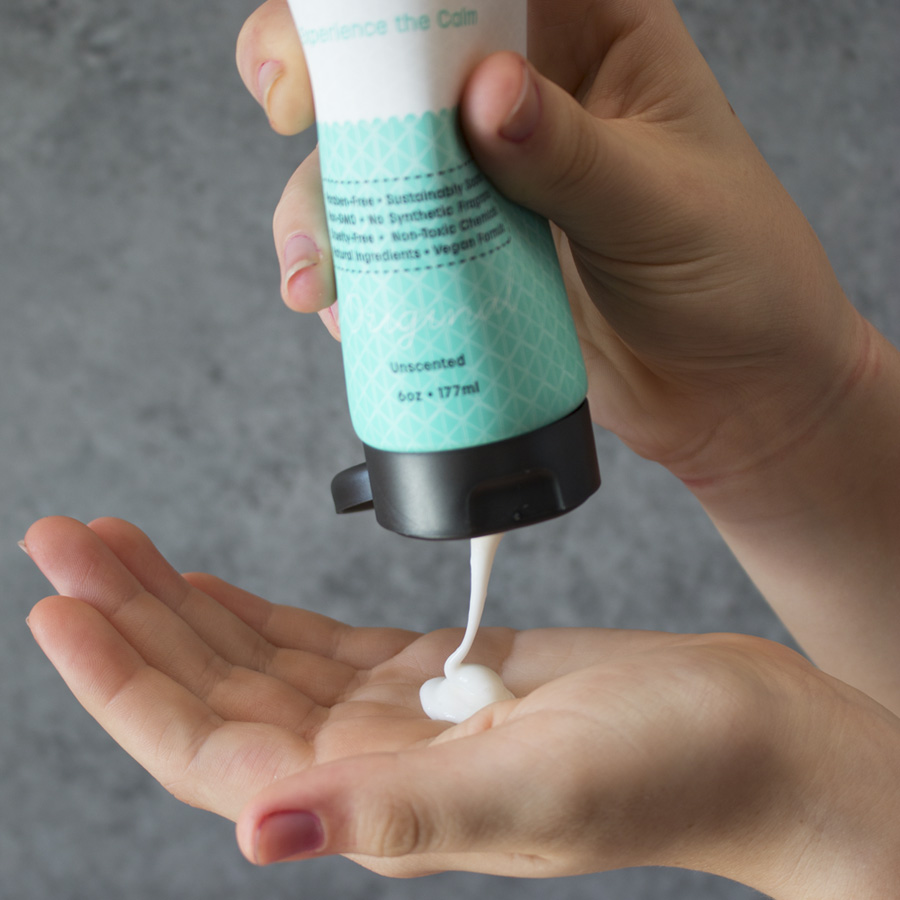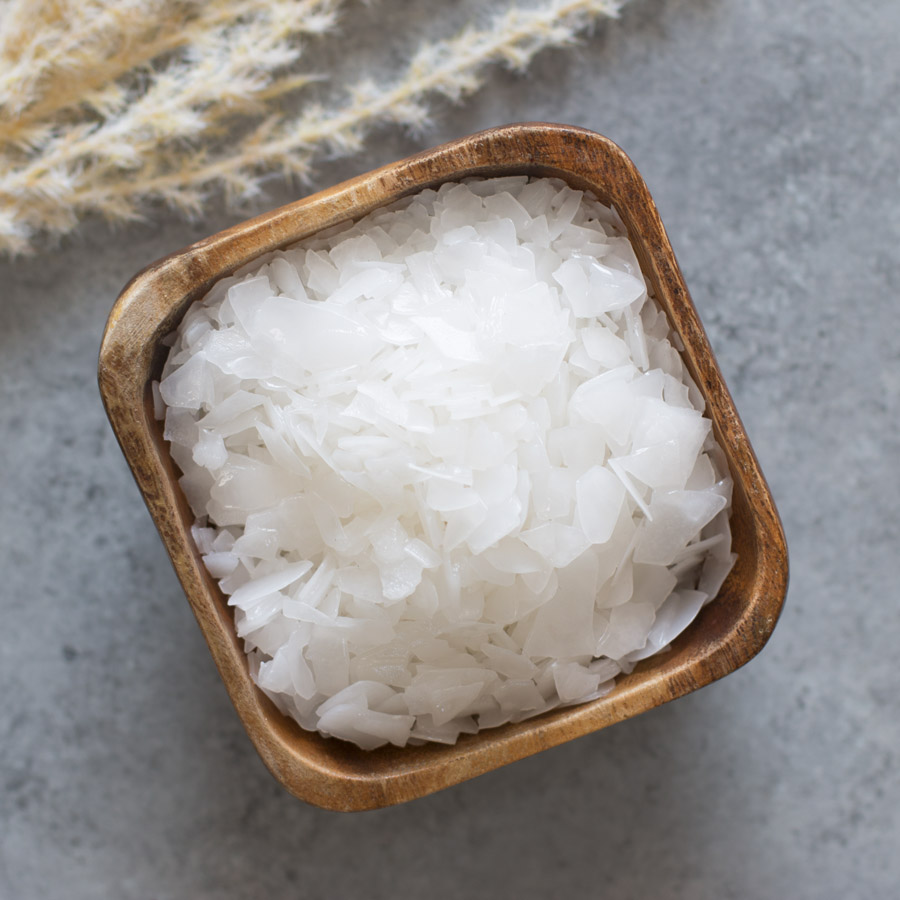 Are you magnesium deficient?
Some of the most common side effects of magnesium deficiency include:
Trouble Sleeping (either falling asleep, or staying asleep through the night)

Mood Disorders (stress or sadness)

Premenstrual Syndrome

Premenopausal Symptoms

Headaches (mild and severe)

Muscle Discomfort (cramps, spasms, stiff joints)

Lack of Energy (feeling fatigued, tired, and sluggish)

Digestive problems

High blood pressure

Hormone problems

Impaired Memory
Extreme magnesium deficiency can also lower calcium and potassium levels, disrupting mineral homeostasis in the body.
Our lotion was created with everybody in mind
Boost your magnesium levels through your skin, and skip the digestive discomfort that oral supplements often create. Our magnesium lotion was created with everyone in mind, so that anyone can get extra calm when they need it.
Ingredients
Water, Magnesium Chloride, Glyceryl Stearate, Stearic Acid, Glycerin, Argania Spinosa (Argan) Kernel Oil, Butyrospermum Parkil (Shea) Butter, Candelilla/Jojoba/Rice Bran Poilyglyceryl-3 Esters, Cetearyl Alcohol, Sodium Stearoyl Lactylate, Helianthus Annuus (Sunflower) Oil, Opuntia Ficus-Indica Seed Oil (Prickly Pear), Cannabis Sativa Seed Oil (Hemp), Xanthan Gum, Tocopheryl Acetate, L-Arginine, Sodium Phytate
Directions
Apply one teaspoon of lotion to areas of pain or tension, or other areas as desired, avoiding sensitive areas such as eyes, nose, and mucous membranes.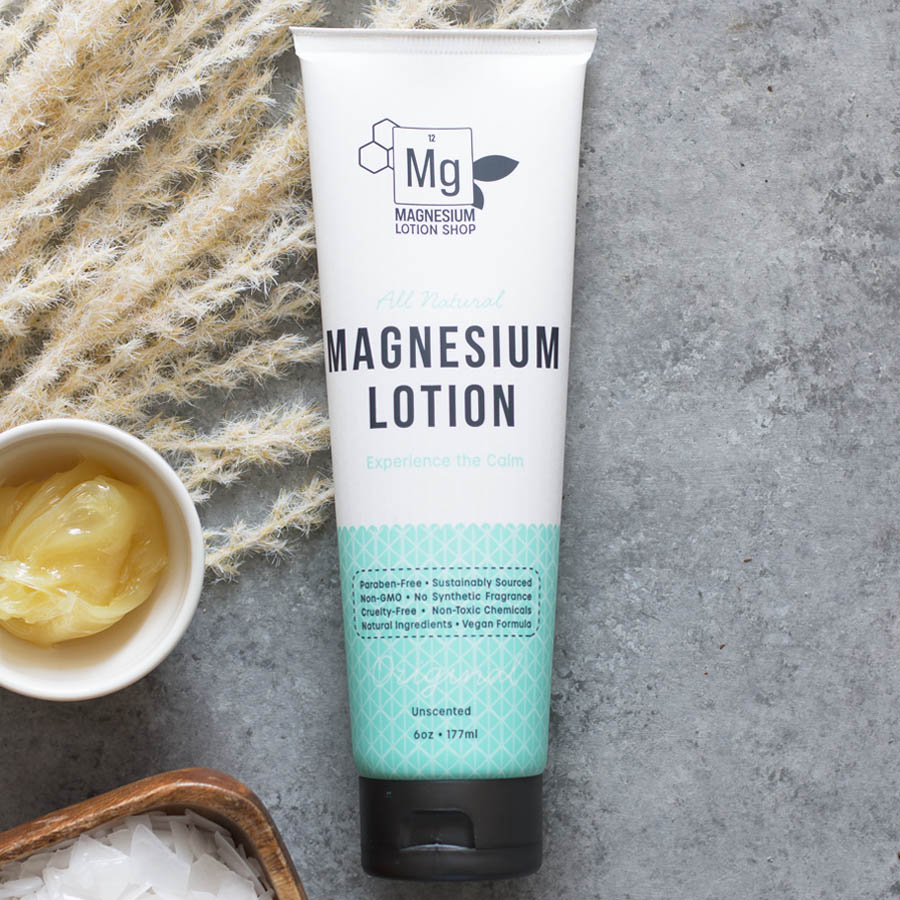 Reclaim Your Sanity…
De-stress quickly and regain your sanity with a quick, 30 second application of our magnesium lotion.
We live in a stressful world, with a million distractions that challenge us and cause an unnecessary amount of stress in our lives. For that reason, our magnesium lotion was designed to help promote calmness during the day, or a more restful and consistent sleep routine when you need it.
Start with our original magnesium lotion to embrace your calm. To elevate your nightly sleep routine, try our lavender infused magnesium lotion, complete with melatonin.
The result? A calmer you. A well-rested you. It starts with a little bit of lotion.